Happy Valentines Day!!
It's Spring time in Paris
What happens when 3 companies come together?
An explosion!
Who are the 3 companies?
Make it Crafty
with backgrounds and chip-board embellishments:
Whimsy
with sentiments and die cuts:
And our very own
Little Miss Muffet
with digi's and RUBBER STAMPS!
that's right....Rubber Stamps: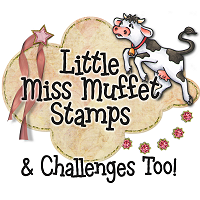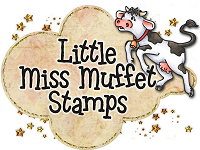 Did we just hear you scream?
"I LOVE THESE PRODUCTS AND I WANT THEM NOW!"
haha - they are awesome right? The ideas exploded!!
Well they are available RIGHT NOW!!
Whimsy Stamps Store

| Make it Crafty Store |

Little Miss Muffet Stamps Store
All of this to get your creative minds flowing with ideas!
There is inspiration, a blog hop, challenge and HEAPS of prizes!!
We also have extra inspiration for you at the blog. :D
PRIZES & SURPRISES & A CHALLENGE!!
To get started in the excitement, the first stop on the hop is the inspirational
ANN
. Make sure you comment along the way for a chance at winning a few extra goodies and once you reach the end, we'll share all the details on the prizes you can win and we even have
a fun challenge you can enter which could win you a feature in the upcoming Whimsy Magazine!
Wooohoo!
Be sure to check back often, because we have new things to show every few days until the end of the month................
Everyone wants Freebies.....They are over at:
an image at Little Miss Muffet Challenge


Plus a Hatter Hat Stand with an order placed during the Hop



an image at Forgotten Scraps


Make it Crafty
Receive a FREE not yet released digi stamp with every Paris Theme purchase
PLUS get 20% OFF the newly release digital stamps
PLUS 15% OFF the new co-ordinating chipboard frames!

Whimsy Stamps
Offering a fantastic special this week offering you 50% OFF
their whole range of Digital Stamps & Shape EZ digi SVG cut files
Now back to my Easel:

Nothing reminds me of Paris more than the hats the ladies wear when going to Social Functions. So when I saw these hats from Little Miss Muffet Stamps I just had to create a shop just for buying these beautiful creations. Come check out all of the other Inspiration over at Little Miss Muffet.
Close up of the hat's and stands:

Hat #1:
B91, B93, B95, B97, BV02, BV13, BV17, Grape Glitz Stickles by Ranger, Prima Rose, Feather from my stash.
Hat #2:
G82, G94, G99, R83, R85, R89, Flower from my stash.
Hat #3:
Y11, E50, E51, E53, E55, YR24, G82, G94, G99, Flower from K&Company.
DP 7gypsies collections from the journey and my stash, Hat stands (Digi's) were printed right on my DP, the hats (RUBBER STAMPS) were printed on Cryogen White by Cut Card Stock, Side embellishment came from Whimsy Stamps and Make it Crafty new releases, Pearls from Stampin-up.
Sign Power:

I have entered her at:
Cutie Pie Challenge #11 Anything but a card
Stamps R Us - Anything Goes
Simon Says Show Anything Goes
Paper Pretties - Use Flowers
My Craft Spot #44 Girly Girl Projects
One Stitch at a Time 100 Anything Goes & Freebie
SNSDC40 "Hats " off to You
Pixie Dust Studio #113 Double the Fun
Sweet Stampin Challenge - It's New
The Poodles Parlour - Anything Goes